Classical music for weddings, events and ceremonies in Tuscany

In deciding which type of instruments to choose, there are a number of things to consider, mainly which moment you would like to have music, the kind of place to have it, the type of feeling to create and the budjet available.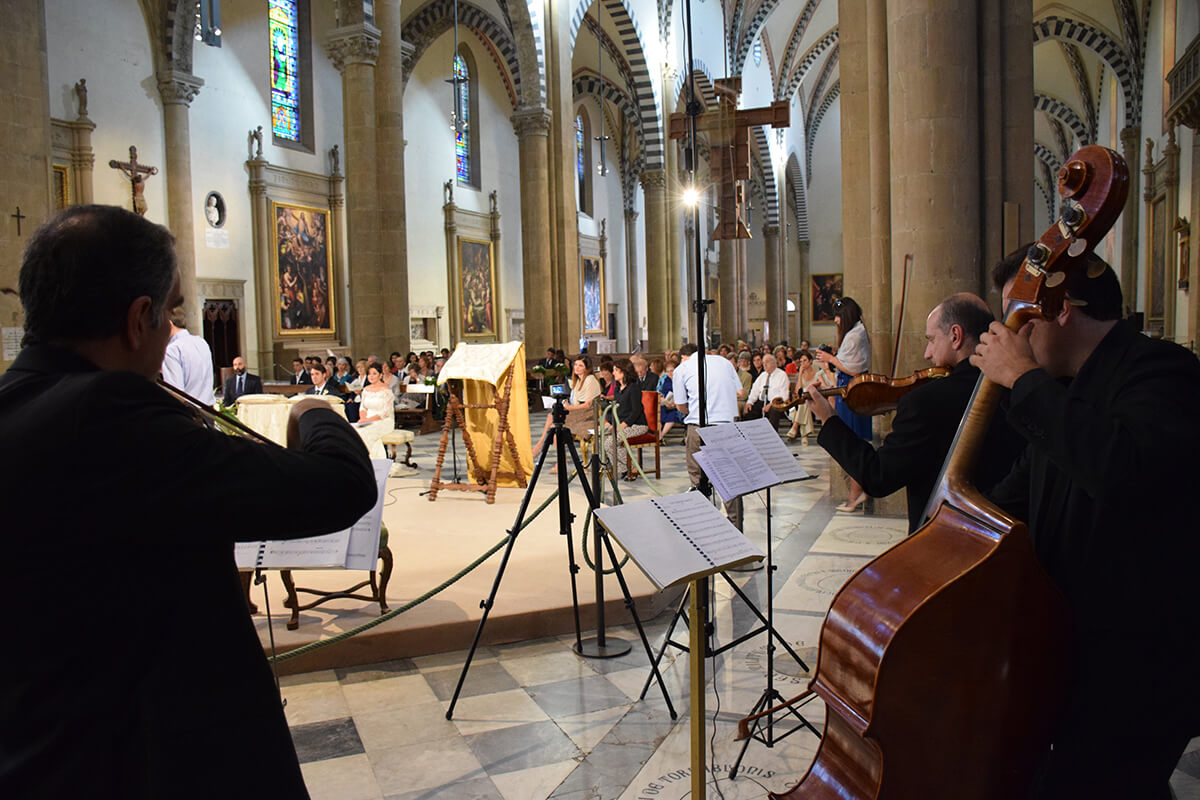 DURING THE CEREMONY
Solo Organ
Solo Violin
Organ with Violin (or two Violins)
Guitar with Violin (or two Violins)
Organ with Singer (tenor or soprano)
Harp with Violin
Organ, Violin with a Singer
String Trio
String Trio with Singer
String Quartet
String Quartet with Solo Voice
Upon receipt of
Solo Piano
Piano with Violin
Piano with Singer
Guitar with Violin
Guitar with two Violins
Piano, Violin with Singer
String Trio
String Quartet
String Quartet with Singer
Little string Orchestra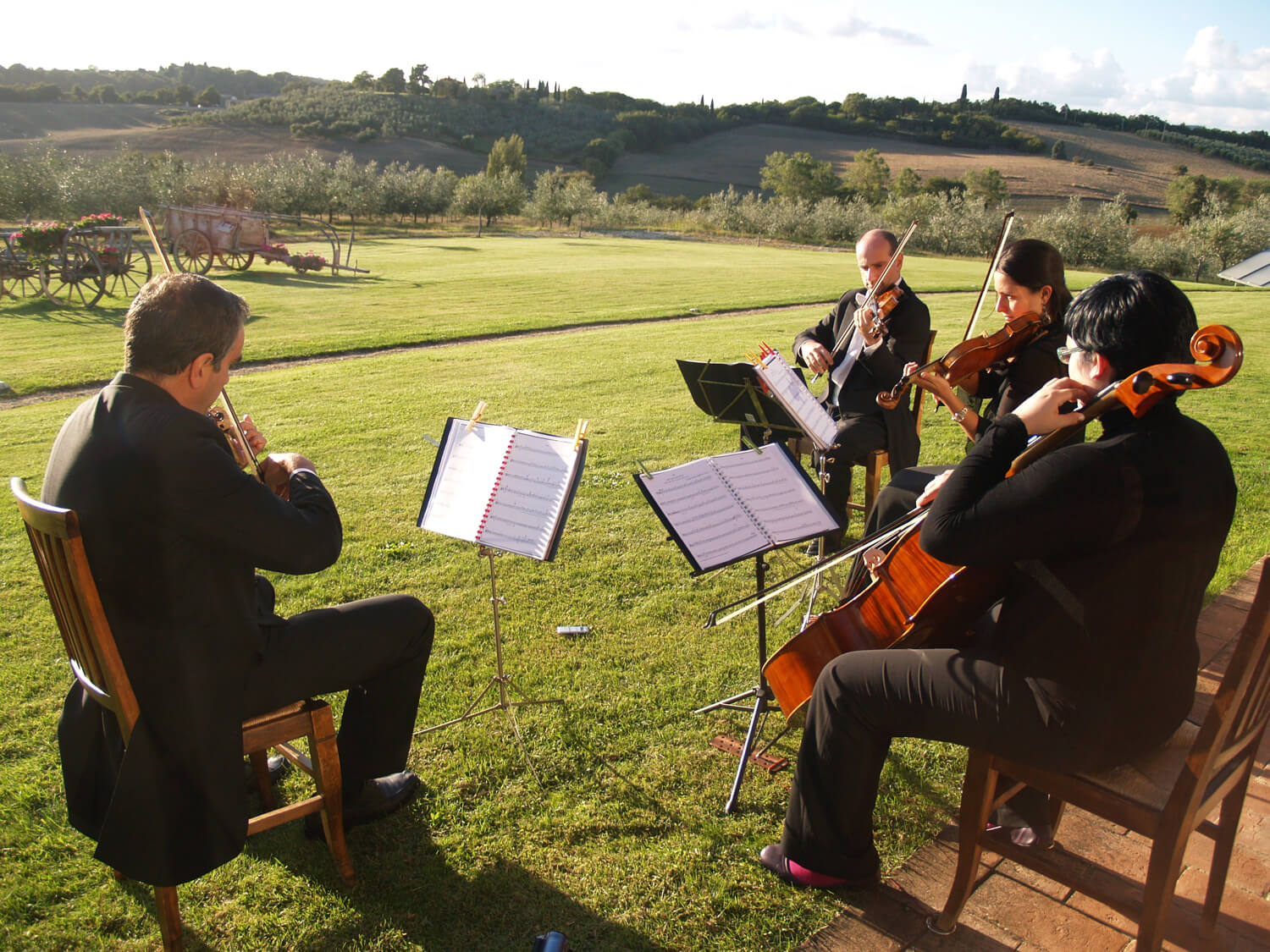 Our musical offer is very varied; in order to choose the best fitting formation, you should dedicate some time to listening to our music. Only through direct experience you will be able to recognize the emotions you want to relive during your wedding day. Come visit us without any obligation to listen to our music.
Because even if dreams may not be priced, Note a Nozze gives value to your money and offers an excellent quality/price ratio.

REQUEST A FREE TRIAL
Meet us to let you drive!
From the start, Note a Nozze was born with a certainty: our events would need to stand out because of the high artistic quality. Hence the idea to invite all the spouses who request it to come listen to us, to get to know us and appreciate what we do to understand together the most fitting repertoire for every occasion. All of this with no obligation and at no added cost.